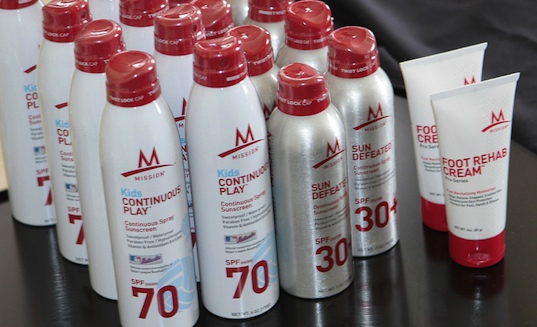 Mission Athletecare™ is the only company ever to create a line of products to enhance performance in, and recovery from, training and competition.
Mission was co-founded by a premier group of world-class athletes who are keen on being part of the innovation process to better serve the unique needs of athletes at all levels of competition.
The Mission Innovation Team is led by world-renowned doctors and scientists who collaboratively engineer the Mission products to meet the highest demands of world class athletes. From a Sunscreen that is clinically proven to not sting in your eyes to a proprietary Anti-Friction Cream that lasts up to 5 times longer than the competition, Mission maniacally focuses on true product innovations that are unmatched in the marketplace – and give athletes the edge they need.
Mission Athletecare has partnered with some of the world's top athletes to field test and use our products, including:
Mission Athletecare is available through our online store and from retail partners like Dick's Sporting Goods, Hibbett Sports, Lady Foot Locker and CVS/pharmacy.