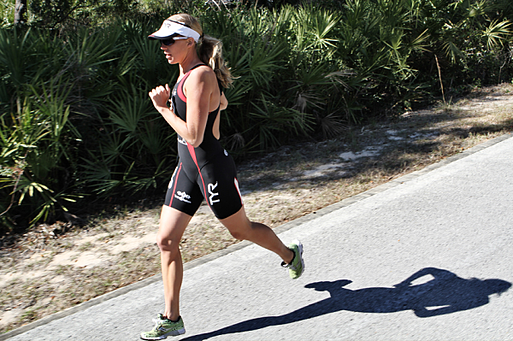 Everyone has a goal this year; whether saving money, spending more quality time with family/friends, quit smoking/drinking, or getting out of debt. When some of those New Year's resolutions start to fade, we want to help you keep you focused on what's important. Getting into shape is, and should always be a priority.
If you are looking to stay focused on your resolution to lead a healthier lifestyle here are just a few fitness tips to help you keep while managing your busy schedule:
1. GET MOVING
Engage in fitness activities that will simply keep you moving. Getting in good shape doesn't mean you have to commit to an intense workout routine. Movement can take place indoors, outdoors and at different paces. Sometimes we underestimate the importance of walking to help get you in shape or even in lowering potential diseases like diabetes and hypertension. People who share the good habit of walking for at least 10 to 15 minutes per day, despite their busy routines, see how beneficial it can be. Check out this article on the secret to losing weight:
http://www.theatlantic.com/technology/archive/2013/01/the-secret-to-losing-weight-according-to-my-new-high-tech-fitness-monitor-is-wait-for-it-walking/267395/.
2. SIGN UP FOR A RESOLUTION RUN
This gives you the momentum to reach your goals. Resolution runs give you something specific to plan for and to remain committed to.
If you stay focused on achieving smaller goals first, those will eventually lead to larger resolutions throughout the year. Your commitment will also have an effect on building a larger social circle and setting a good example for your family. Take a look at why people are signing up for resolution runs: http://www.active.com/running/Articles/Top-5-Reasons-to-Sign-Up-for-a-Resolution-Race.htm . You can find a race that meets your goals throughout the country by using the following link: http://running.competitor.com/race-calendar.
3. ENLIST SOME HELP
A third important tip to tackle your fitness resolutions is to find a workout that accommodates your budget.
After spending so much money on holiday gifts and trips, the last thing people want is to add another expense to the year's budget. Luckily, there are options to save cash while taking advantage of free offers, gym discounts, and nutrition tips. If you are willing to spend a bit more on a personal trainer, you will have the privacy and comfort in your home by controlling the temperature, the music, cleanliness, equipment and having no audience around. But you can save money by motivating a friend or colleague to split the costs. There is also a cheaper and fun way to workout from home with DVDs that include fitness videos like Zumba for a variety of levels and interests. Zumba fitness is centered around dance and aerobics, heavily inspired by Latin music. The following links contain valuable information on how you can make the most out of your Zumba workouts :
Tips for Beginners: http://www.livestrong.com/article/259924-zumba-for-beginners/
100 Zumba Workouts Online for Free: http://www.squidoo.com/100-zumba-workouts
Follow the instructor's steps: http://www.youtube.com/watch?v=2rvJQUD5XwY
4. FIND INSPIRATION FROM EXPERTS
Mission sat down with company partner and Olympic Triathlete Sarah Haskins during a training session last year, and talked to her about setting goals and living a healthy lifestyle. She recommends you to get out there, follow your passion, eat healthy, and protect your body. What motivates her is to focus on what needs to be done to achieve a specific goal. Check out at what she had to say below:
Tips for a Healthy Lifestyle: http://www.youtube.com/watch?v=4QhrBVgSUzY
Accomplishing goals : http://www.youtube.com/watch?v=hEybsKNAjc0
Motivation to Achieve Goals: http://www.youtube.com/watch?v=nYbkdsWDWYY
5. MAKE SURE YOU HAVE THE RIGHT EQUIPMENT:
You don't need to "over-gear" with expensive items to make working out a little more enjoyable and less painful experience. Nevertheless, you need to be aware that one of the most important pieces of equipment to any kind of exercise is choosing the right shoe. If you decide that running is your thing, you are better off with a shoe that provides a firm heel, good support, and lightweight. Also make sure you are using a shirt made of wicking fabric, wicking socks, comfortable tights, and for women, a comfortable sports bra. Check this article for more tips on essential equipment for new runners: http://www.active.com/running/Articles/3-Gear-Essentials-for-Newbie-Runners. Products like anti-chafe are must-haves, especially in humid weather, and now you have the option to prevent chafing using silicone-based creams or sticks that stay in place longer than waxed-based anti-chafing products.
Mission Athletecare has developed an Anti-Chafe formula that outlasts the competition: http://www.missionathletecare.com/collections/anti-chafe.
Additionally, having a muscle rehab product in hand will help you get back out there quicker: http://www.missionathletecare.com/products/max-muscle-rehab.
So, get your Mission on, and keep those resolutions going all year round!