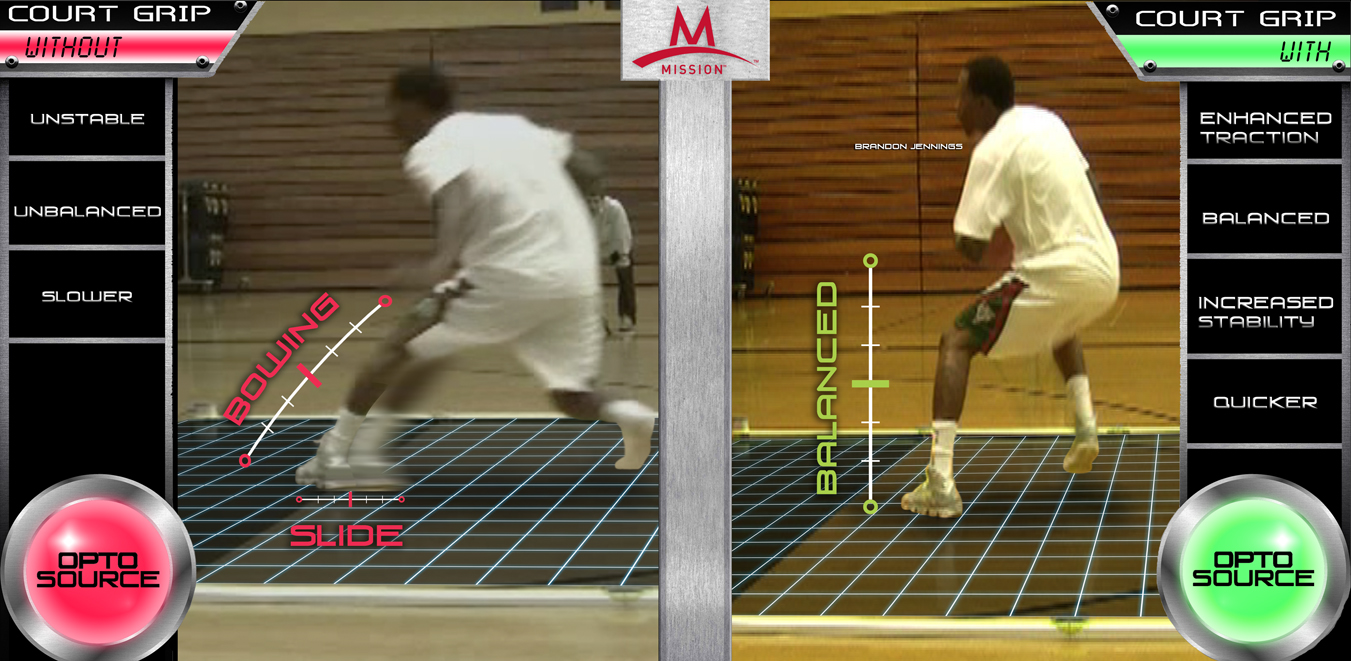 In sports, a millisecond or millimeter can be the difference between a win or a loss…
Looking to make a difference in your game this basketball season? Check this out…
Today, we released findings from an independent three month study that showed a 24% average improvement on basketball player's lateral quickness and improved balance and stability when using Court Grip™!
The company who did the study was OptoSource™, a recognized leader in sports performance tracking, utilizing state-of-the-art LED sensors to track and measure athlete's speed, agility and quickness to determine their efficiency of motion.
Once they reviewed their preliminary findings, OptoSource™ traveled to Wisconsin to test with Milwaukee Bucks star point guard Brandon Jennings, and to analyze the difference in his signature step back jump shot with and without Court Grip™.
From Brandon himself: "I used Court Grip all of last year, and I could feel the difference in my game, but actually seeing the data from the study, the visible improvements that Court Grip made to my form, stability and performance was really amazing."
Check out the video that breaks down the findings:
http://www.youtube.com/watch?v=iGNbKWRcAVw
Co-developed and co-created with 2-Time NBA Champion and Miami Heat All-Star Dwyane Wade, we launched Court Grip™ last season, with support from company partners Steve Nash, Dwight Howard and Brandon Jennings as well as the NBA and the NBA Trainers Association. Due to record-breaking adoption of the product, all major sports retailers are featuring Court Grip ™ this basketball season.
Use promo code FREECGSHIP to get free shipping here on all orders.