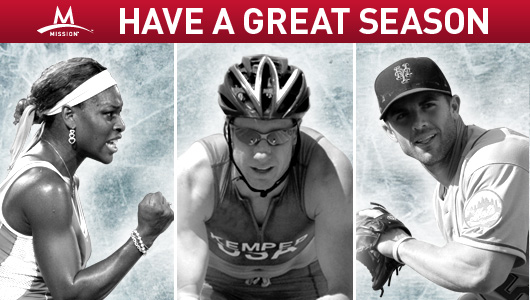 The season of giving is well underway. Like us, you're on the hunt for great products and great value. Look no further.
We recently teamed up with five of our athlete partners - Serena Williams, David Wright, Sarah Haskins, Sergio Garcia and Georges St. Pierre - to create customized holiday kits. Each of them hand-picked a collection of their favorite (and signature) products that they think will be perfect for the athletes in your family. Choose from kits for tennis players, baseballers, triathletes, golfers and UFC hopefuls (or those who train like them)! Just a hint, they make great stocking stuffers!
Beginning today, and running through Christmas, all kits are just $30.00 (over $10 in savings) with free shipping.
To peruse the selection, click here!